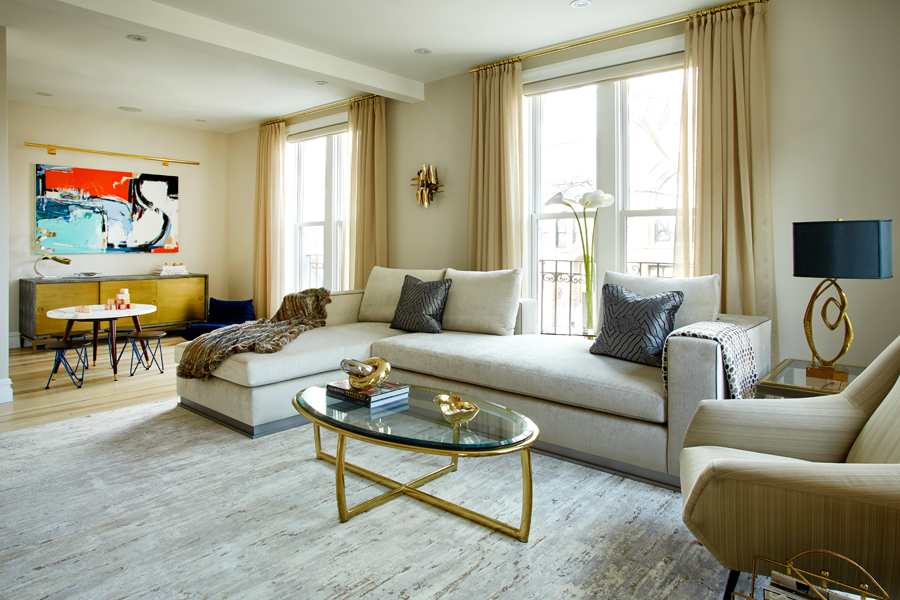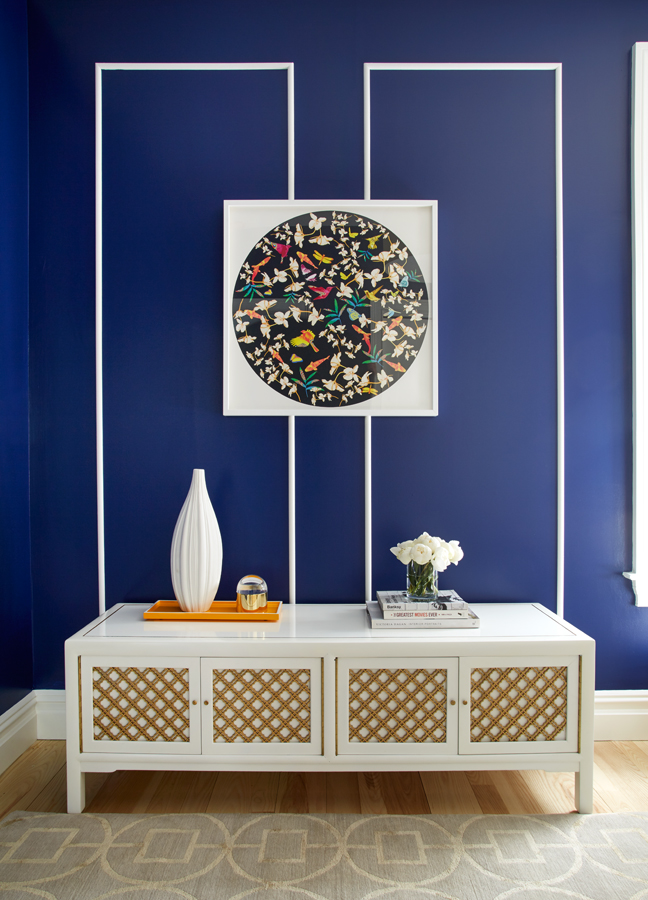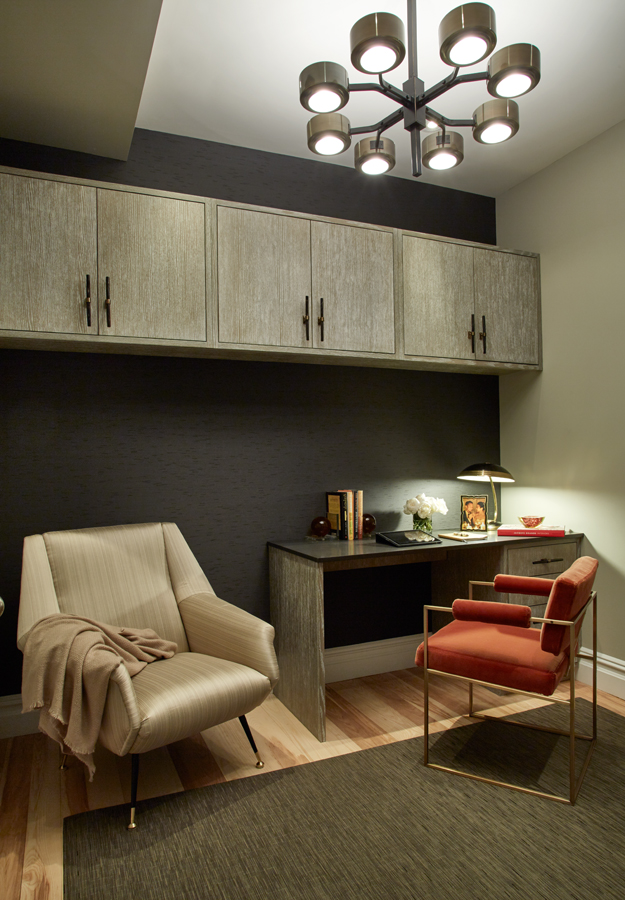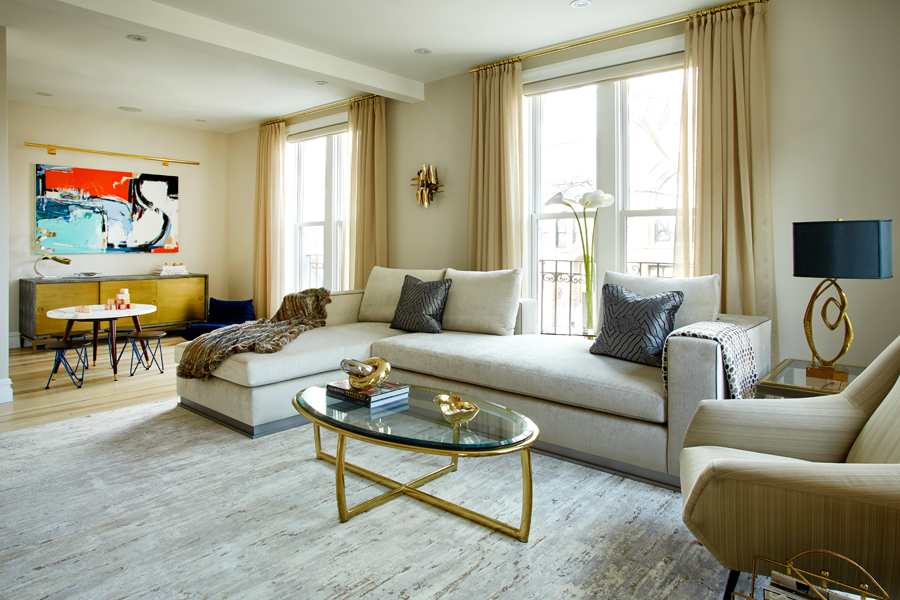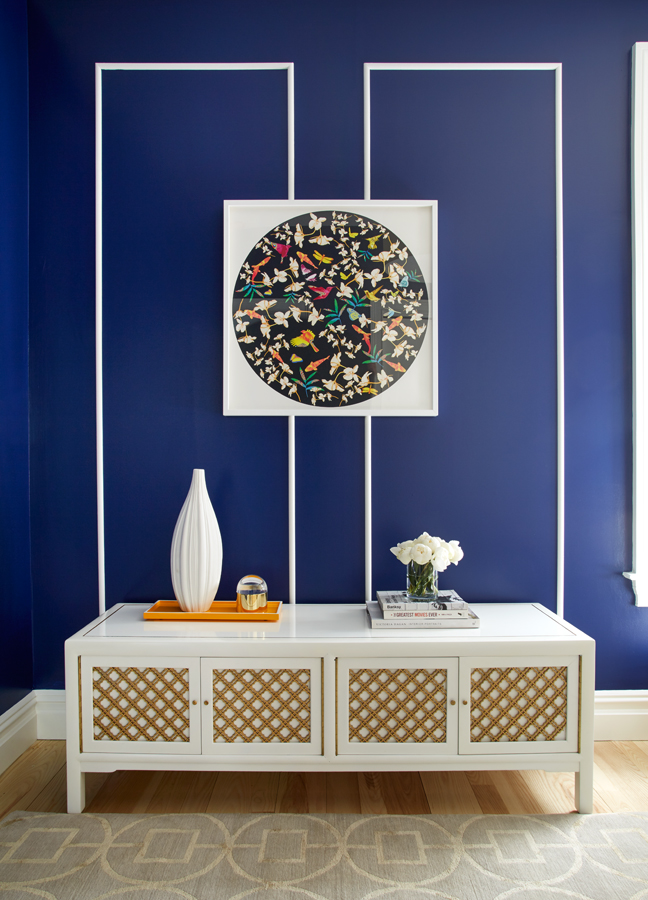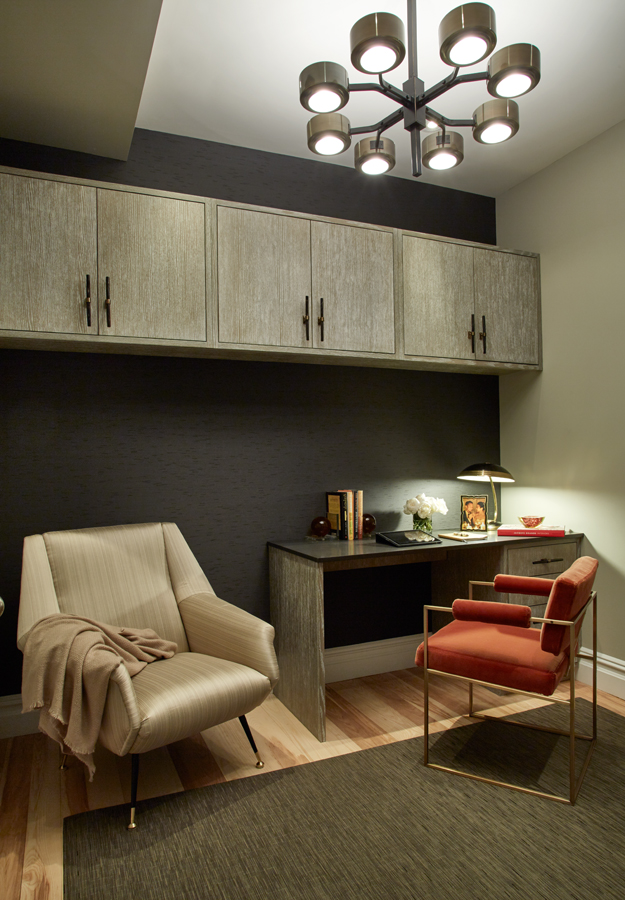 We recently completed our project with Michele – the interior design of a 4-bedroom apartment in Park Slope, Brooklyn. We are beyond thrilled with the results – Michele managed to create an incredibly elegant and sophisticated environment that is great for entertaining, while still being family-friendly, fun, and comfortable for my 3-year old twins.
Michele carefully designed every aspect of our apartment – coming up with the optimal furniture placement that would maximize every square inch; selecting all furnishings, wall and floor coverings, window treatments, lighting, and décor; and designing custom built-ins that made our space completely functional. Many items in the apartment are either beautiful vintage pieces (Michele clearly has a great eye for sourcing truly perfect vintage items) or were custom-designed by Michele (including our amazing sectional sofa, bedside tables, and even a children's table). She came up with room schemes that would make every space multi-functional –a vibrant playroom that doubles as a chic guest bedroom; a stunning home office that also works as my husband's workout room; a sophisticated den off the living room that also works as a children's art and reading space. The dining room, living room, and master bedroom have all elicited oohs and aaahs from our various guests these last couple of weeks.
She also managed the very un-fun part of the design process – managing the contractor work, tracking deliveries and costs, and even managing our move-in – making the process as stress-free and enjoyable for me as possible. She is an excellent project manager – critical for a truly good designer.
Not only does Michele have a terrific eye for design, she is such a pleasure to work with. She was completely attentive to my tastes and preferences, and I always felt it was a 100% collaborative process. She was very understanding of budgetary constraints on certain elements in the design, and seemed to always find solutions to the various challenges, big or small, that popped up in the course of the project. I could not imagine having accomplished a fraction of what was done without her help, and thanks to her, my family has an amazing home to enjoy, and my kids will be growing up in a beautiful family home.